10/13/2020
Episode #14 The Flight of the Cephalopods with Danna Staaf
Did you know we're in the middle of a Cephalopod Renaissance? Esteemed author Danna Staaf is ready to introduce you to our Squid Overlords!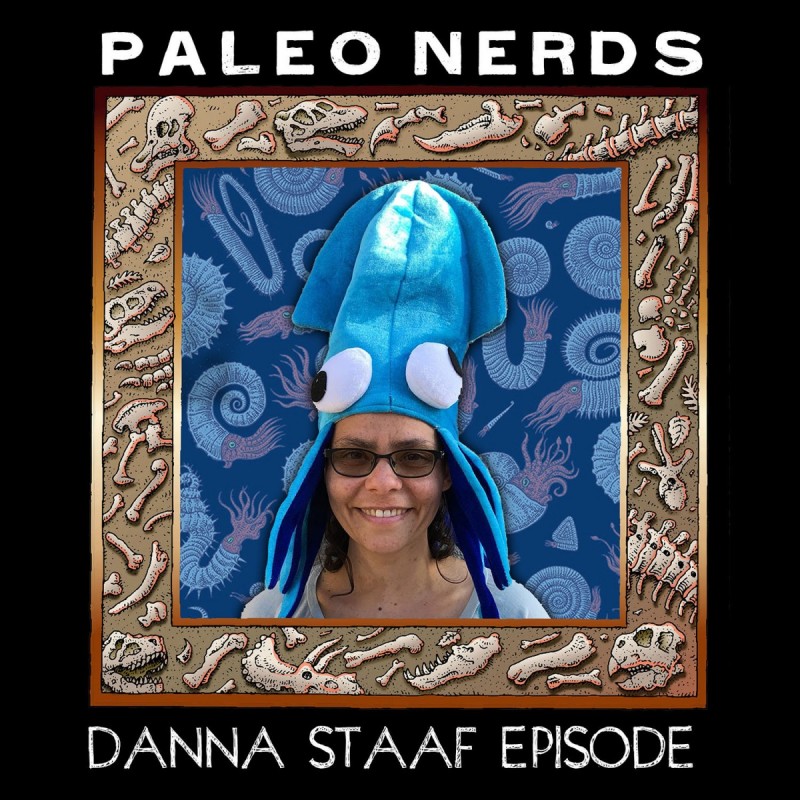 Dr. Danna Staaf
Did you know we're in the middle of a Cephalopod Renaissance? Well, Danna Staaf wants you to know that we are!
When she was 10, Danna's family visited the Monterey Bay Aquarium where she became transfixed with the Giant Pacific Octopus. After that, she was determined to keep an octopus as a pet and the rest is history.
After learning to scuba dive at age 12, Danna's interests expanded to include squid and extinct cephalopods. From the first-recorded cephalopod, Plectronoceras, these creatures used their chambered shells to float above the seafloor. They're kind of like underwater hot air balloons, swimming around with creatures like Anomalocaris.
The word of the day is siphuncle! That's how shelled cephalopods fill their chambers with gas to float in the water column, leaving their predecessors literally in the dust on the ocean floor.
During the pandemic, Danna's kids missed her drop-ins to their science classes. So she brought science to the sidewalk!
So squids lay millions of eggs, no big deal? Wait, a million is a lot of eggs! How exactly do they do it?
Reading List:
Monarchs of the Sea by Danna Staaf
Soul of an Octopus by Sy Montgomery
Other Minds by Peter Godfrey-Smith
Cruisin' the Fossil Freeway by Kirk Johnson and Ray Troll
Watch List:
My Octopus Teacher (Streaming on Netflix!)
Paleo News: The Tragedy in Tasmania, Anton Van Helden: The marine mammal scientist turned magician.
What was that cool song I heard?