08/19/2020
Episode #6: What Came First, the Shark or the Ratfish? with Dr. Dominique Didier
Dr. Dominique Didier has touched and fondled more ratfish than anyone one, so what better person to discuss the evolutionary perfection and sex life of this living fossil.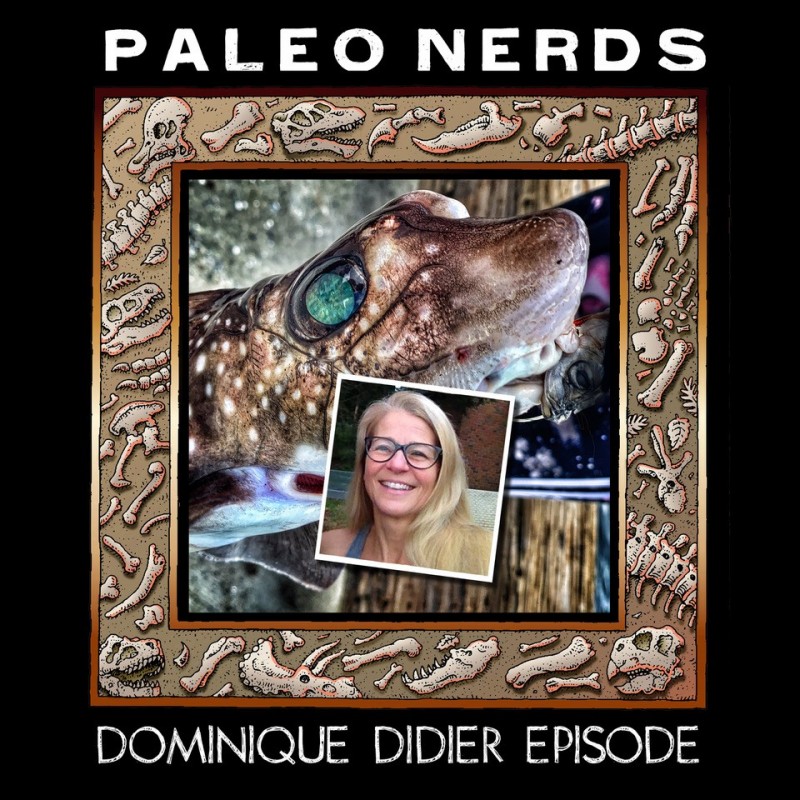 Dr. Dominique Didier
Although they previosly dominated the biomass of the Pugest Sound, near Seattle, Ratfish have never been necessarily popular. But some folks like Ray and today's guest can see past the weird exterior to the evolutionary perfection of these wide-eyed fish. Dr. Dominique Didier has "touched and fondled more ratfish than anyone else" and Dave and Ray ask all the dirty questions you never knew you wanted to know about ratfish and their naughty bits. Dominique discusses how male ratfish come equipped with a medieval arsenal to latch on to females and how that somehow makes them more chivalrous than their shark relatives.
Not only has Dominique named a ratfish after Ray, she was a co-author on the paper that connected Helicoprion (AKA the Buzzsaw Shark) to their closest relative, the ratfish. Gaze into their ghostly turquoise eyes and join the Ratfish Awareness Campaign!
Hydrolagus trolli, the species described by Dominique that she named after Ray.
Paleo News: The discovery that Spinosaurus was a swimmer!
What was that cool song I heard?