08/26/2020
Episode #7: Using Lasers to Stare Into the Eyes of a Pterosaur with Tom Kaye
Tom Kaye uses lasers to see microscopic changes recorded in the rock surrounding fossils that reveal soft tissues, literally shaping what dinosaurs looked like when they walked the Earth.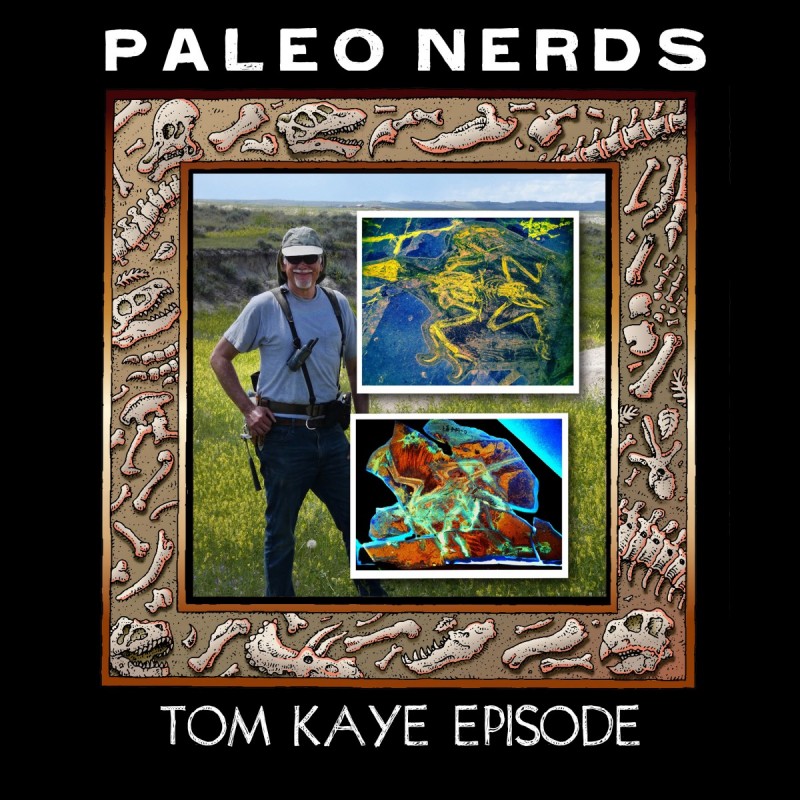 Tom Kaye
Paintball King turned Gentleman Scientist, Tom Kaye uses lasers to enhance the organic information left behind in the fossil record. With his technology, he's been able to see feathers, scales and even eyeballs of creatures that haven't walked the earth for millions of years.
Tom and Dave go way back - all the way to the prehistoric years of their high school homeroom in Chicago. Since then, Tom's lasers have been instrumental in making discoveries about fossil feathers - including THE iconic Archaeopteryx fossil - and his technology threatens to put paleo artists (like Ray!) out of business, as it can provide body outlines sourced from data not imagination.
Tom has also taken this technology to the skies - developing a drone that can autonomously spot fossils in the dark.
Tom Kaye's laser illuminates organic material previously unseen on famous fossils revealing jaw-dropping structures nobody knew that was there all along.
Reading List:
The Dinosaur Heresies by Robert Bakker