08/04/2021
Paleo Nerds on Vacation
Dave and Ray both took advantage of their early vaccination status (the perks of being living fossils!) and got out for some traveling. Dave visited Montana and Ray drove across the country, both visiting a few Paleo Nerds along the way.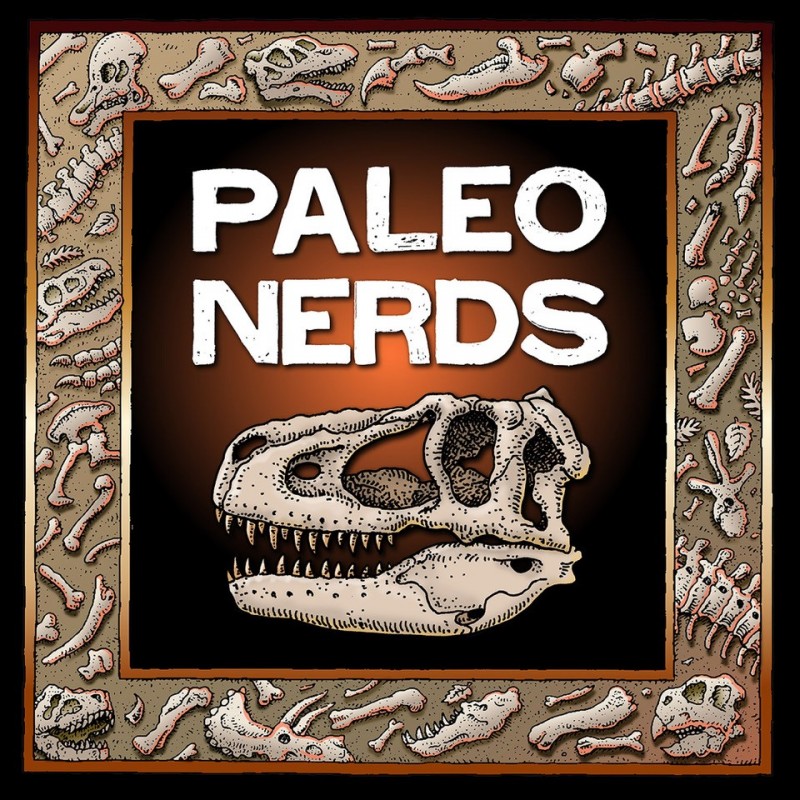 We're on Vacation!
Dave and Ray check in with each other while they're both on respective vacations.
Ray drove from Seattle to upstate New York to reunite with 6 of his siblings and their extended family at Keuka Lake. Along the way, he stopped in Ann Arbor, Michigan to meet Jerry Smith in person. He also met Matt Friedman at the University of Michigan's Museum of Paleontology as well as Phil Gingerich. Matt found that elusive transitional fossil showing how flatfish evolved their unique migrating eye. Phil's work on transitional whale fossils has made huge steps forward in whale evolution (pun intended).
Dave and his son Carson visited Ashley and Lee Hall at the Museum of the Rockies in Bozeman, Montana. They met Ellen Lamm, the Head Histologist who has been slicing T. rex bones for 30 years!
We here at Paleo Nerds sincerely hope that you and your loved ones remain safe and healthy. If you do decide to travel, please do so safely. This year past year and a half has been extremely tough on museums and their staff. While museums could really use your patronage and support, please be kind to staff members, wear a mask and respect social distancing guidelines. We also encourage you to take advantage of the wide range of virtual content museums have created recently! Sign up for newsletters for museums all over the country (or world!) so that you don't miss these unique opportunities.
We're sharing photos, stories and artwork from our fans on our Community Page. If Paleo Nerds inspired you to visit a museum, sign up for a paleo dig or break out the crayons, write us at nerds@paleonerds.com!
We've still got an incredible lineup of esteemed guests in store for the rest of season three, so stay tuned!
Want to help the podcast? Leave us a review on Apple Podcasts or wherever you listen!
Thanks for being a Paleo Nerd!