08/12/2020
Episode #5: Beating Your Art to the Grave with Paleo Artist Gary Staab
Gary Staab leaps on snakes, wrestles caiman, taxidermies road kill, oh and sculpts massive dinosaurs, realistic sharks and celebrity mummies.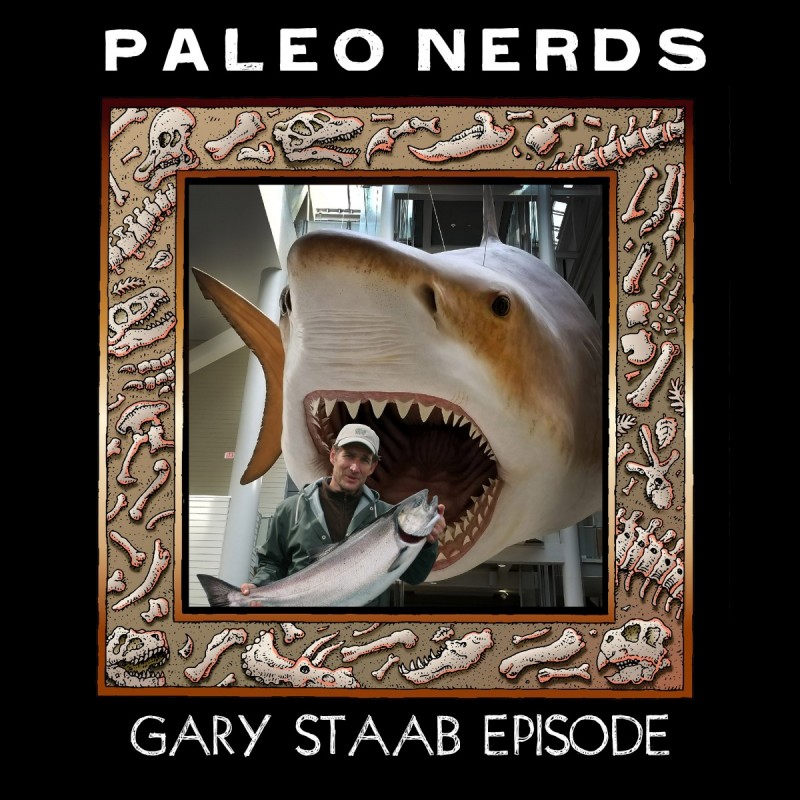 Gary Staab
Owner of Staab Studios
Gary Staab is an artist who creates monsters in his studio in Missouri and the Nerds ask him all about his process. When Gary, Ray and Dave all traveled to the Amazon, Gary was the guy picking up tarantulas and wrestling caiman - and Gary talks about how his "near terminal interest in nature" is what peaked his interest in taxidermy.
He's graduated from preserving road kill to creating lifelike models of mummies like King Tut and working with scientists to flesh-out prehistoric creatures that haven't walked the Earth in millions of years. In some ways, the catalog of Staab Studios is the Madame Tussaud's of the natural history world!
Check out Gary's Youtube channel and Instagram for some visual insite to his process.
When he's not sculpting, Gary has been involved with the LENS School, a charter school program that engages 3rd and 4th grade students with nature and science. The program was spearheaded by Dr. Bill Nicely, the superintendent of Kearney, MO. Teachers Abby Madison and Cory Hanavan work with people like Gary to get students immersed in their environment to continue learning outside the classroom.
In this episode, Gary, Dave and Ray discuss so many incredible creatures! Just in case you're not a Paleo Nerd yet, here's a list of links to help you visualize what these nerds are talking about:
Here's a list with links of all the creatures (and mummies!) discussed in this episode: Brachiosaurus, Burgess Shale fauna, Sanctacaris, Sarcosuchus, Megalodon, Sand tiger shark, Bronze whaler, Whale shark, Yutyrannus, Ötzi, King Tut, Pieces of 8, Desmostylus, Stylinodon, Helicoprion, Oncorhynchus rastrosus, Parasaurolophus, Snowmastodon Project, Mastodon, Diplocaulus, Xenacanthus, Pachycrocuta, Quetzalcoatlus
Dave and Ray discuss the 5 types of salmon in Southeast Alaska, the last meal of the notable Nodosaur, and "Bloat and Float."