02/24/2021
Episode #24: Hunting Dinosaurs with a Camera with Louie Psihoyos
Louie is a photographer and documentary filmmaker, so what's he doing on a podcast about paleontology?  Well, you can thank Jurrasic Park for that.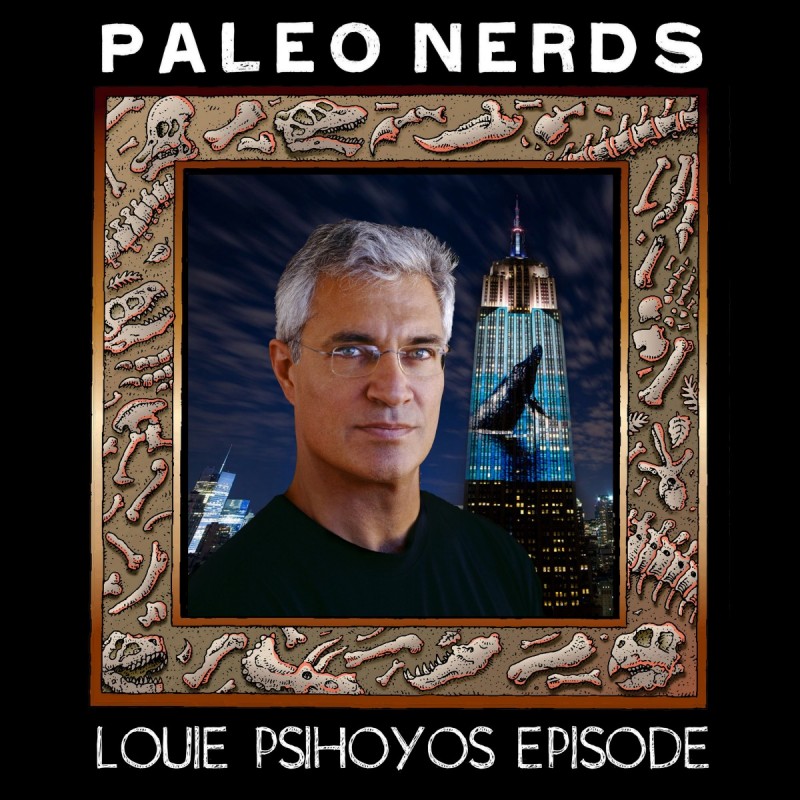 Louie Psihoyos
Louie began his career at National Geographic in the Golden Age - before they had budgets. He was the first new photographer hired in over a decade and worked with the magazine for over 17 years. His photography is what rekindled his passion for paleontology when he became the exclusive photographer behind the scenes of a little film called Jurassic Park.
Louie had trouble convincing National Geographic that dinosaurs were about to make a very big comeback, so he pursued them on his own. In addition to Jurassic Park, Louie wanted to use his photography to illustrate the infamous Bone Wars. As he was collecting artifacts, he ended up traveling the world with Edward Drinker Cope's skull (The lectotype for humans). His dinosaur travels are documented in his book Hunting Dinosaurs, a fascinatingly beautiful book that Ray can't stop praising.
Read Ray's own Cope ghost story, "Specimen 4989"
During an interview with Michael Novacek (then the Provost of the American Museum of Natural History in New York), Louie became painfully aware of the dire state of our planet and the horrifying disinterest of the public. He's since founded the Oceanic Preservation Society, directing two films and using their giant projections to raise awareness of the impending mass extinction our world currently faces. You can see this impressive process in his 2015 film, Racing Extinction, and his 2009 film, The Cove, won an Academy Award. His mission is to get 10% of the world's population to be 100% committed to fighting climate change to prevent the Earth's 6th mass extinction.
See the projections on the Empire State Building:
Learn more about Dave's charity work with Solomon Islands Dive Munda.
Paleo News: Strassman's 5 puppets in 15 seconds, Ray Troll's 3D Devonian reef tour,